Mama Cafe Hibari – event report for October 14
20.10.2023 | Events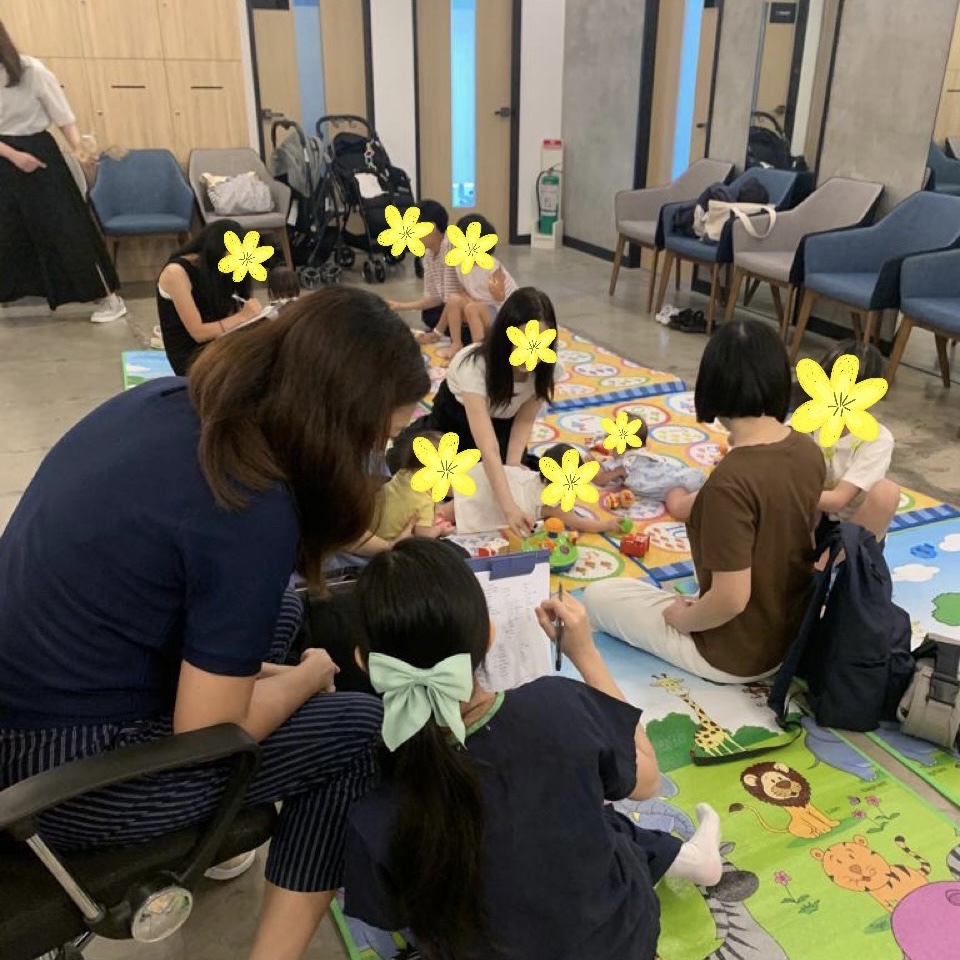 We had a Mama Cafe event last week, on October 14.
This time we welcomed 6 mothers and 9 kids, and we had a cozy and friendly time.
Thank you very much to those who participated!
October Mama Cafe Snapshots
Just as usual Mama Cafe, our paediatric doctor and our medical translator participated in the event.
We had a consultation session regarding raising kids in the Philippines, as well as free chat session.
In our Mama Cafe, we always prepare some play mats and toys for babies and kids to relax and play freely.
Glad to see all of them enjoy the cozy environment with us.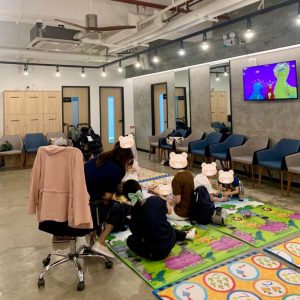 Furthermore, as a special collaboration, we invited Bakeshop Tomono to host a pastries tasting session.
Here is the photo of the beautiful breads and pastries!
One of the unique qualities about Bakeshop Tomono is that their bakeries are made by a Japanese chef, Mr. Ono.

(Photo of Chef Ono and delicious pastries)
Tomono's breads are all additive-free and safe to anyone including children. How amazing it is to be able to get by Japanese style bakeries while in the Philippines!
Check out their website and social media for menus and latest updates!
Shop location: GF Eton Parkview Greenbelt, Soria St., Legazpi Village, Makati
TEL: 0956-658-2061
Opening hours: 7:00am - 7:00pm (closed on Sundays)
Website: https://bakeshoptomono.com/
Facebook: https://web.facebook.com/bakeshoptomono
Instagram:https://www.instagram.com/bakeshoptomono
We all enjoyed a special version of Mama Cafe this time.
Hope Mama Cafe by Hibari Clinic can be a helpful and fun place for everyone to visit.
November Mama Cafe is coming soon!
Mama Cafe is a monthly event. Next event details to be shared soon.
Our Mama Cafe needs no booking, no admission fee. Besides, participants are free to enter/exit anytime during the event.
Check out our social media and website for more details of the next event!
You can contact us for any questions and/or enquiries via LINE (in Japanese or English).
Feel free to reach out to us for further information regarding our medical services, appointments, and more.
We are also happy to have you call us at 02-70012397 in English.
To add us as friend on LINE, click here, or you can use our LINE ID "@hibariclinicph" and add us as friend.
Here are our social media account links for regular updates and information.
Follow us for more information like this page!
Facebook:https://www.facebook.com/hibaribgc
Instagram:https://www.instagram.com/hibariclinic.ph
Twitter:https://twitter.com/hibariclinic_ph
---